J DUSI GIFTING - a complimentary service
Whether you would like to give the gift of J Dusi or Paper Street wine to clients, employees, vendors, friends, or family, we've got you covered. We can customize your gift to convey just the right message, and are here to run any and all ideas by. This complimentary service will be available through the end of the year. We look forward to helping you create and send the perfect gifts!
We are able to send wines to each individual recipient across the U.S (some states excluded by law), so leave the tedious, shipping legwork to us. Your wine gifts will ship directly from our Tasting Room to their door.
If you're local and would like to hand-deliver the gifts yourself, we can have everything ready for you at the winery.
Let us help you with small projects like personal gifts for holidays or celebrations, and large scale needs such as corporate gifting to clients or co-workers. Our goal is to make gifting J Dusi easy. Want those bottles signed by our winemaker Janell Dusi? No problem! We would be honored to help you say thank you, congratulations, well done, etc. with our wines!
For even more options, we also offer E-Gift Cards! You can order those HERE.
And if you are interested in a long-term gift, consider a Gift Membership! You can select from our 4, 6, or 12 bottle membership, and your lucky recipient will enjoy 2 Club Releases each year. You can select to gift a membership for 1 or 2 years.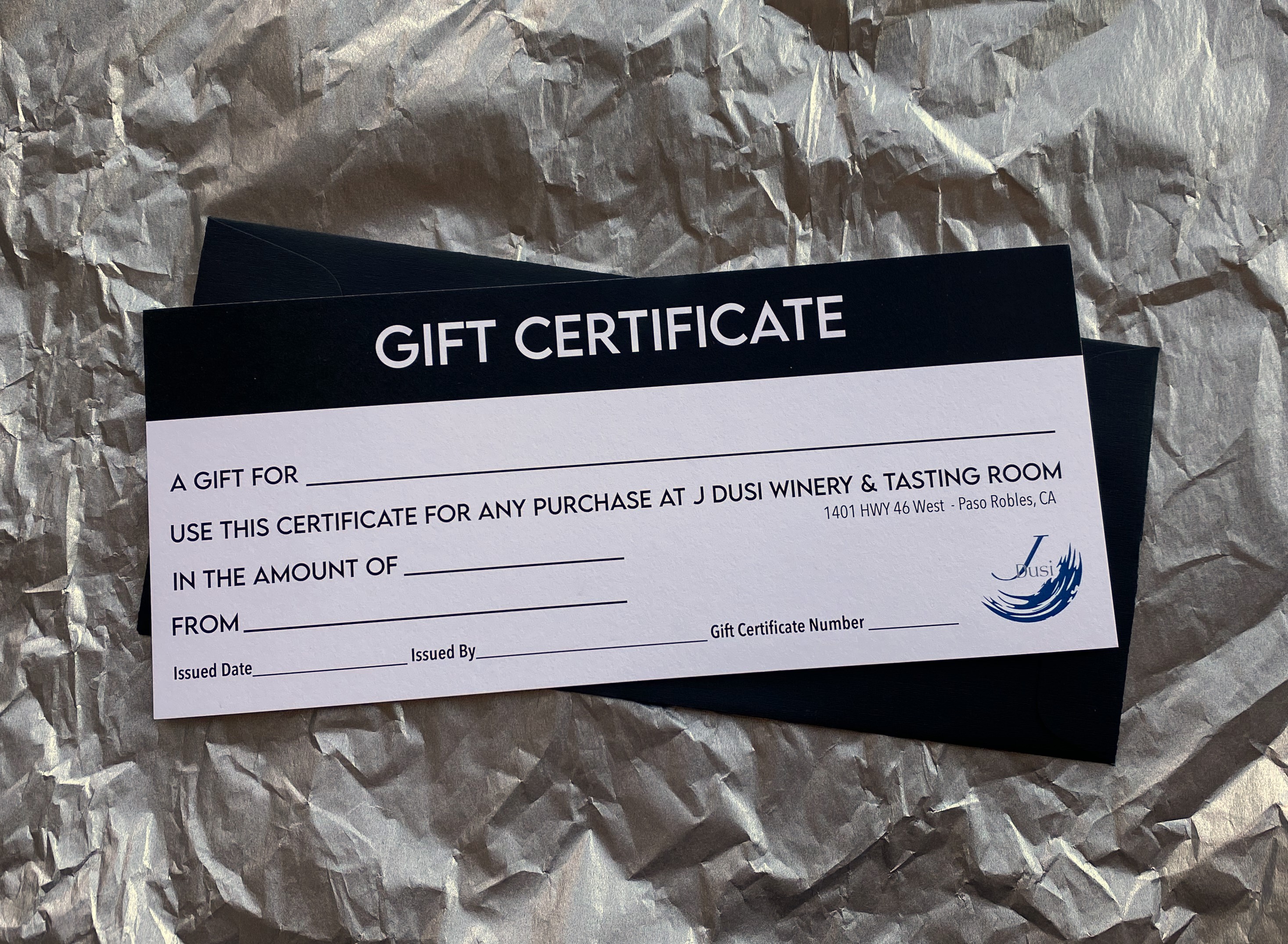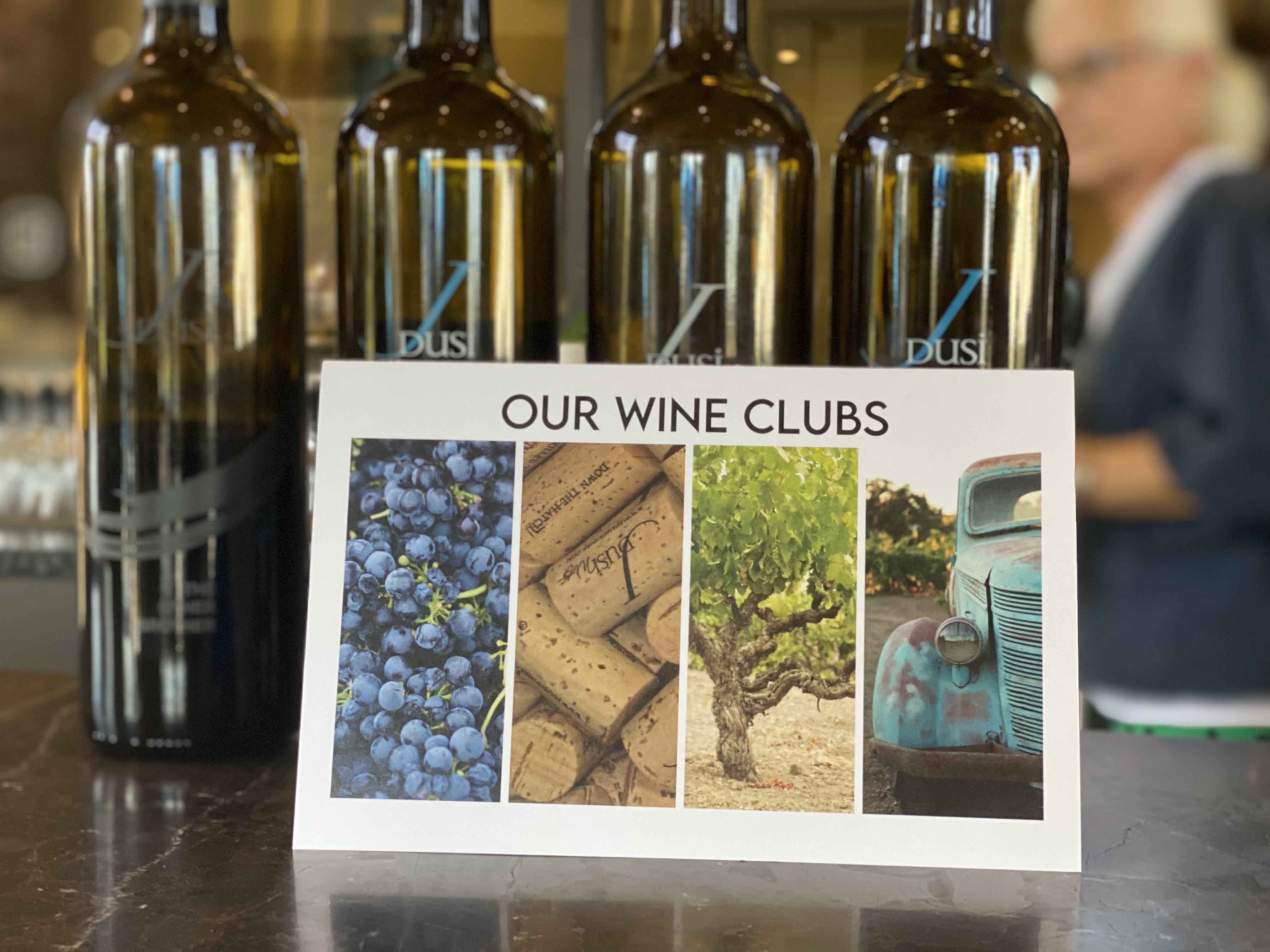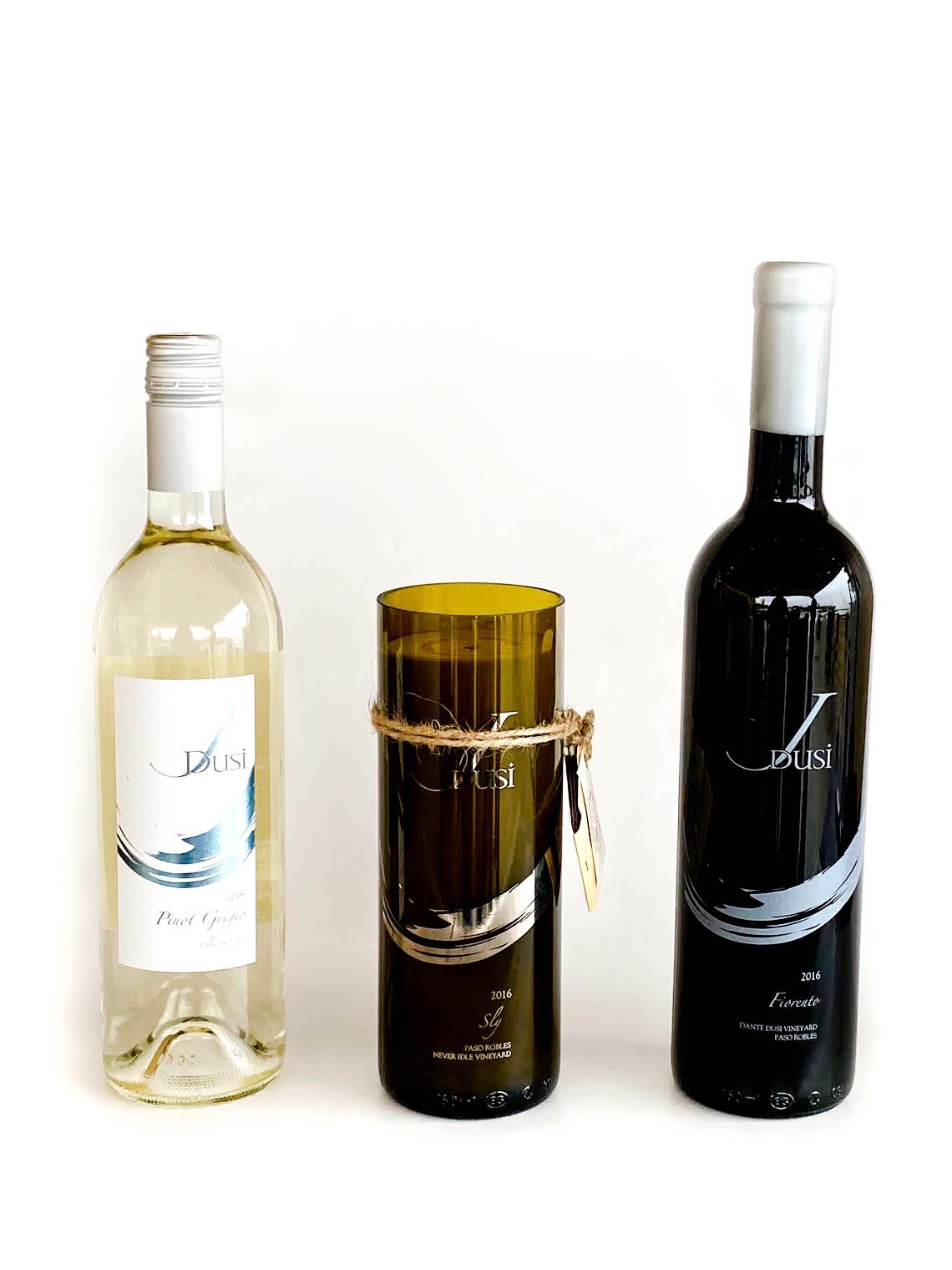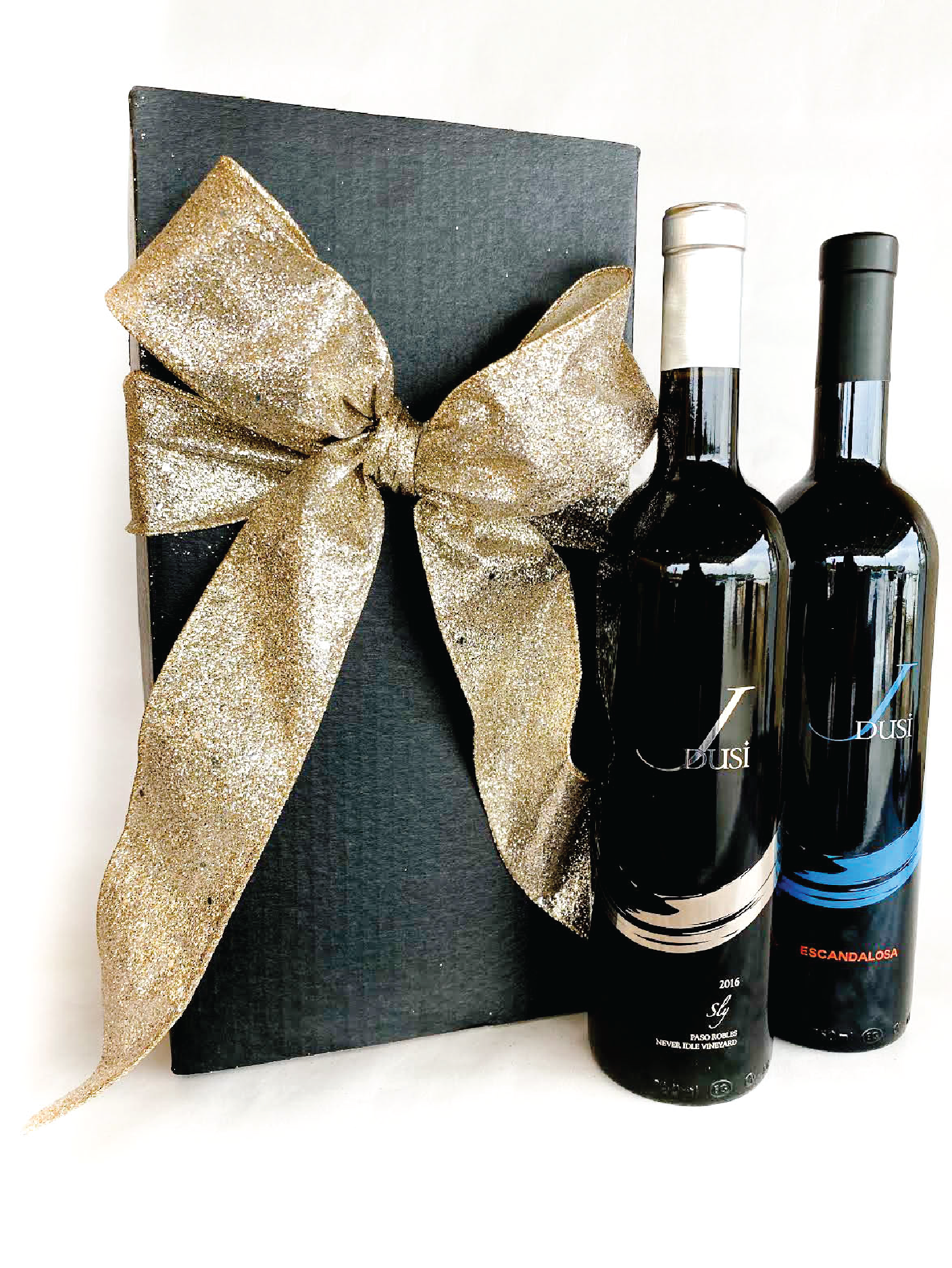 To inquire about options and receive a complimentary quote, please send an email by clicking
HERE.
Please include your full name, phone number,and if there are any specific wines or items you'd like to include, and approximately how many gifts you would like to send.
Business Gifting FAQ's
What is the timeframe for sending a gift with J Dusi?
On average, business gifts take one to two (1-2) weeks plus shipping, but exact timing depends on size and customizations of the order.
All shipping and order information (i.e. names and addresses) is needed five (5) business days before ship date.
Orders including more than 50 individual shipments may need additional lead time.
Added collateral: Any additional collateral you wish to ship with the wine (if able to be included) needs to be received 8
business days prior to the ship date.
To whom am I able to send wine?
By law, we are able to ship to all states EXCEPT DE, HI, KY, MS, NH, OK, RI, UT, VT
All recipients must be 21 years or older.
All packages require a signature from someone 21 years or older, so please select an address where someone of this age is readily
available to sign for your wine gift!
What information do I need to provide to send wine as a gift?
We need names, addresses, and desired wine (as well as add-ons if you want to go that route). A template will be provided for you to fill out
upon deciding to gift with J Dusi.
Are gift notes available?
Gift Notes can be included with each shipment. Exact verbiage must be provided 3 – 5 business days before the ship date, depending on the size of order.
How much does each gift cost to send?
It depends on what you want to send! Approximate quotes are available by request. If an exact quote is needed, all shipping
information and quantities must be provided. Depending on the number of shipments and add-ons, a packaging fee may apply.
How much does it cost to ship wine?
Shipping costs are dependent on the final destination of the wine as well as the quantity of wine and whether any other goods are
included in the shipment.
For orders of 5+ cases of wine, we will offer a flat rate fee (based on how many bottles per shipment) to reduce shipping costs.
For orders of 10+ cases of wine, we will offer complimentary shipping on the entire order.
Important additional information:
All corporate orders require a direct and prompt point of contact for the entirety of the ordering process– from setup through delivery.
Carriers will make three attempts before a return is processed. We will send updates for each shipment to help avoid returns.
Unfortunately, we do not issue refunds on shipments that are returned to the warehouse, so we strongly urge you to track down current addresses where someone 21 years of age is readily available to sign for this shipment!
If a new shipment of wine is needed, it will be processed as a new transaction, including the cost of wine, additional items, and shipping fees.
FOR ADDITIONAL INFORMATION ABOUT GIFTING OUR WINES, PLEASE CONTACT SARAH TOMASETTI, SARAH@JDUSIWINES.COM | 800-674-3874.